Sharing Progressive Farm Technology and Practices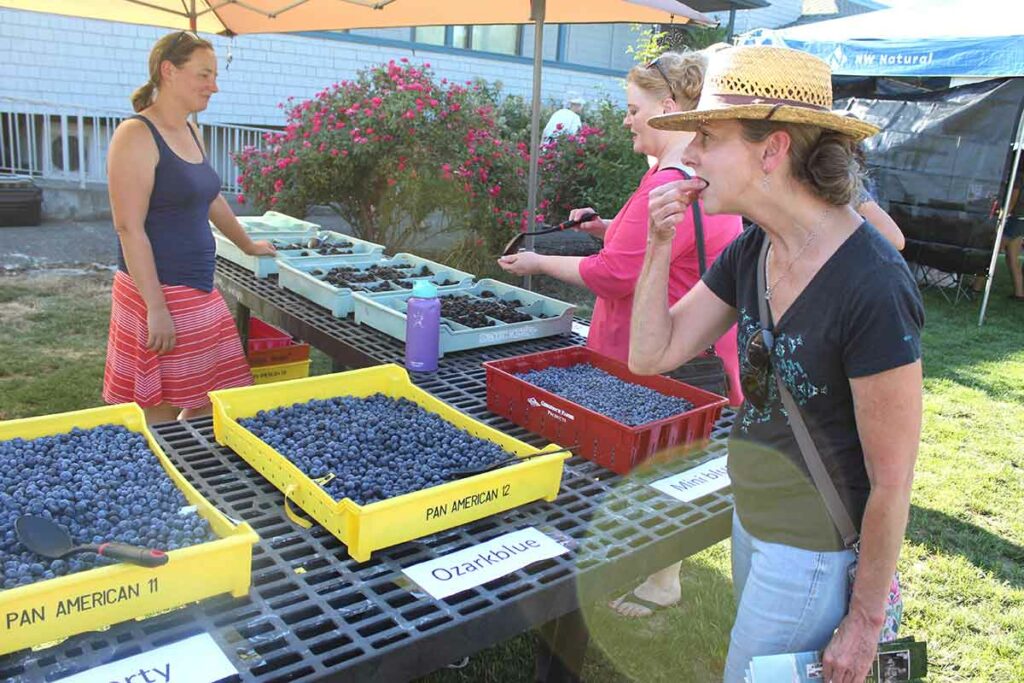 "I love those," said visitor Jody Brasch tasting the Ozarkblue and Liberty blueberry varieties developed at NWREC.
A drone hovered overhead as visitors arrived for the July Open House at Oregon State University's agricultural experiment station, located just south of Wilsonville in Clackamas County. Used by researchers to monitor crops in the field, drones are part of the new farming technology used at NWREC.
"The research that is done here is really about creating new knowledge, addressing the problems of farmers in the Willamette Valley and then coming up with solutions," says Mike Bondi, Director of NWREC.
Once a year NWREC invites the public onto the 160-acre farm to showcase their work in greenhouse and nursery crops, berries, vegetable and specialty seed crops, Christmas trees, tree orchard crops and hazelnuts, and pesticide research.
Visitors had the chance to get behind the wheel of a high-tech tractor, enjoy an old fashion hayride tour, and taste test the latest varieties of berries being developed.
Although the Community Open House only happens once a year, reaching out to the public all year long is a priority for NWREC. "We are happy to come to civic meetings and talk about agriculture issues, share information on farming practices, and talk about our food supply" said Bondi.  NWREC also offers private tours for groups that want to learn more about the food, products and research coming from the farm.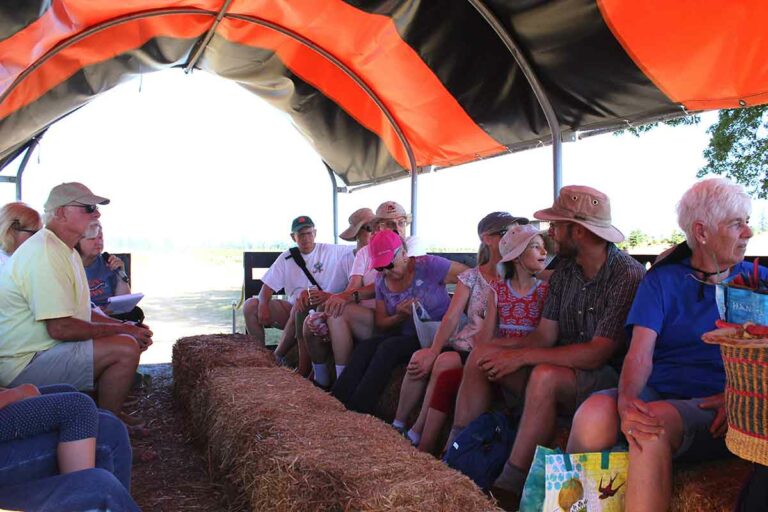 A hayride tour around the 160-acre experimental farm station showed the latest OSU research in increasing crop production, improving farm profitability and protecting the environment.