It Starts with the Seed and Innovative Research at NWREC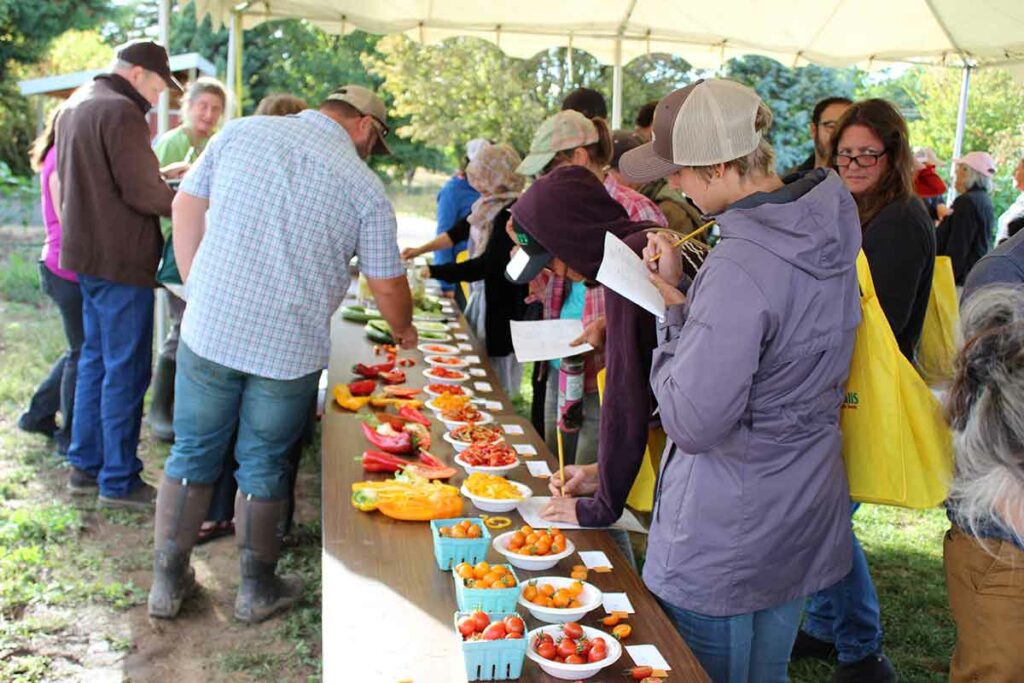 Vegetable Variety Field Day participants rate harvested vegetable varieties for appearance, flavor, texture and overall satisfaction.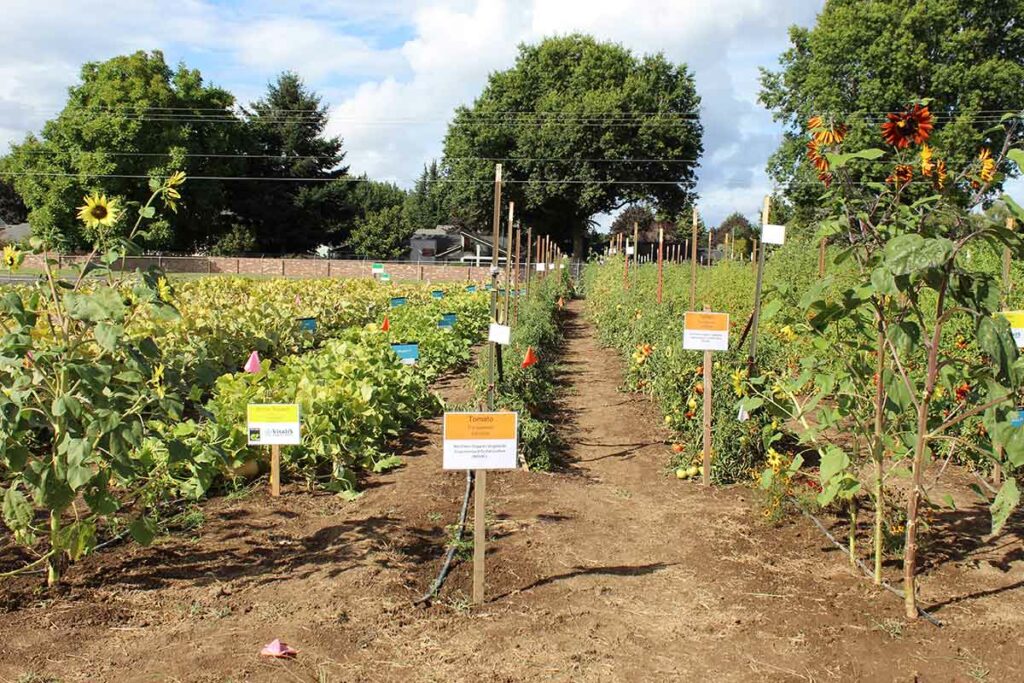 A variety of seeds from different breeders and seed companies are tested for performance in organic soil.
Long before you crunch into that crispy bell pepper, many hours of research and science go into making sure it's appearance, texture and flavor are the best it can be.
NWREC researchers plant seeds provided by participating seed companies and breeders in organic soil in the Spring. In September, those seed companies, organic plant breeders, farmers and the public gather at the experimental farm for the annual Vegetable Variety Field Day, where they discuss and evaluate the performance of a wide range of vegetable crops and varieties.
"The goal is to find those varieties and breeding lines that do very well in an organic system so that our organic farmers can be more successful," said Lane Selman, Agricultural Researcher with OSU.
Participants strolled through rows overflowing with ripe vegetables from 14 crops as seed company reps shared information about each variety. After the tour they moved to the tasting tent where vegetables harvested from the trial were scored on appearance, flavor, sweetness, sugar-acid balance, aftertaste and skin thickness. 
"Fresh market vegetable farmers and chefs are looking for interesting new varieties with unique characteristics that you can't buy at the supermarket," said Nick Andrews, OSU Organic Extension Agent. "Our work is helping those farmers identity those new varieties."
2018 was the 5th year that the vegetable demonstration trial has taken place at NWREC and every year it grows. Ten local and national seed companies sponsored the trial, as well as donating seeds for 207 different vegetable varieties.