FORESTRY AND NATURAL RESOURCES
Woodland Leaders Show the Way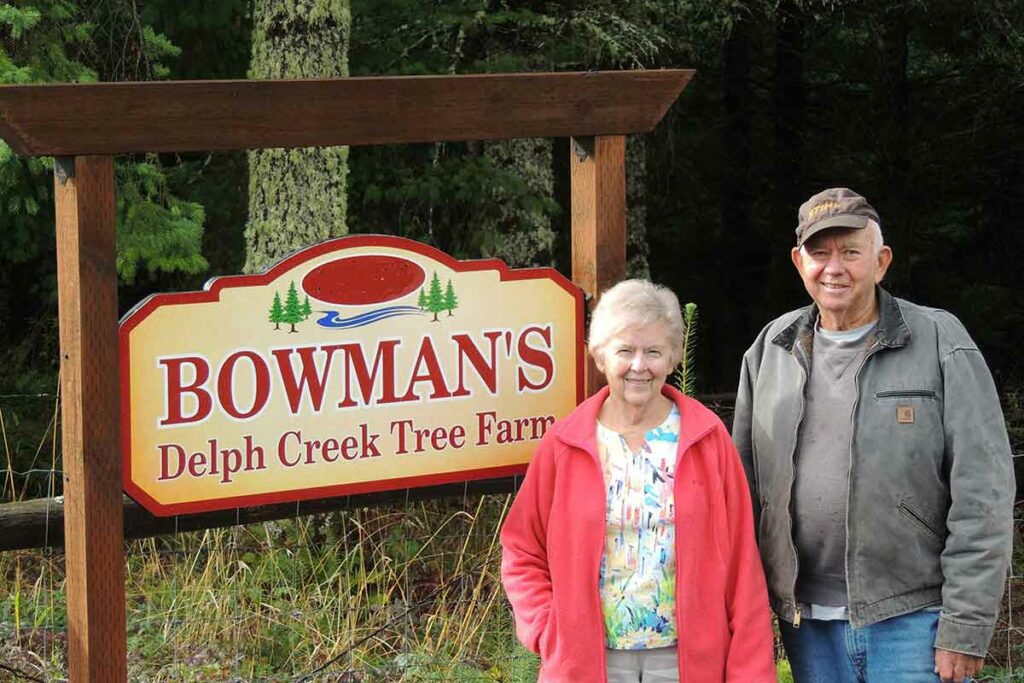 Loren and Sylvia Bowman and their Estacada Delph Creek Tree Farm were recognized with the Evergreen Award for their long devotion to the practice and promotion of tree farming.
Some of the best education is provided by experienced woodland owners showing others what it takes to succeed in woodland management. Extension trains leaders and volunteers who in turn play a big role in Extension programs, bringing people together to learn from each other. In Clackamas County, this includes Master Woodland Managers, Citizen Fire Academy trainees, Tree School Volunteers, and the Clackamas Woodland Farmers of the Year.
There is a common vision of stewardship and commitment to future generations among Clackamas woodland leaders. They serve the community by passing on the land, the lessons, and a philosophy of forest stewardship to others who will become good stewards in turn.