FAMILY AND COMMUNITY HEALTH
Supporting Estacada residents after wildfires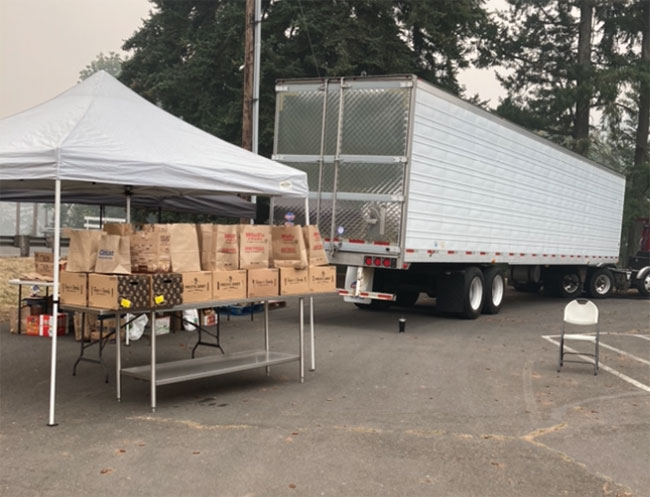 SNAP-ED program assistants helped Estacada Community Watch assemble and deliver 400 food boxes.
After the wildfires in Estacada last summer, many evacuees returned home to no power or running water, and closed grocery stores.
Our OSU Extension Family and Community Health (FCH) program immediately stepped in to offer guidance on assessing food safety and spoilage for previously refrigerated and frozen foods, share instructions on boiling water, and information on protecting against ash during the cleanup process.
SNAP-ED program assistants, Stephanie Stuart and Elena Illescas, also spent a day assisting Estacada Community Watch assembling and delivering 400 food boxes to community members. Additional donations were dropped off by county residents who wanted to help out. Items in highest demand included food, water, pet food, diapers, toiletries and kindness.
The SNAP-ED program has delivered nutrition education to Estacada youth for 13 years and is committed to promoting health and wellness to individuals, families, and the community.