FAMILY AND COMMUNITY HEALTH
SNAP-Ed and 4-H Train Teens to Teach
"Kids in the Kitchen"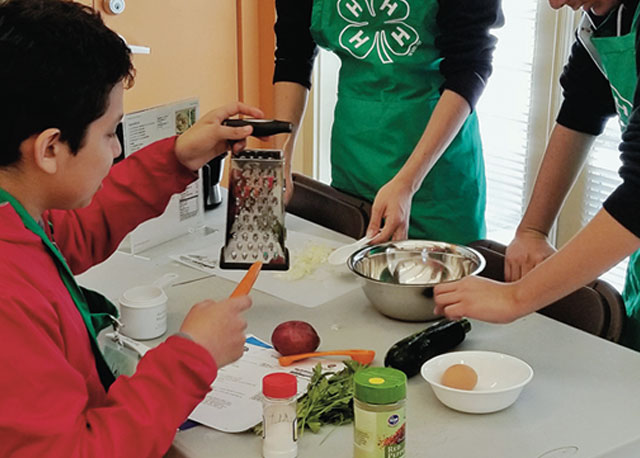 The popular "Kids in the Kitchen" (KIK) program teaches students how to cook in a hands-on class. In 2020, classes pivoted to online delivery with students from Sandy and Estacada, cooking in their homes with their families; this was supported by a grant from Providence. Families shared their excitement about cooking together. In 2021, the SNAP-Ed program partnered with 4-H to deliver KIK to low-income Hispanic families. The program received a $4,000 grant from the 4-H Foundation. The grant required a sustainability component to be incorporated into the program design.
Molalla and Milwaukie middle and high school students were trained as "Teens as Teachers and used the KIK and Be Physically Active (BEPA 2.0) curriculum to teach to elementary school students.
SNAP-Ed plans to seek additional funds to offer more online KIK classes to increase access for students experiencing transportation challenges. It will continue to offer both an in-person and online format as supported by funding, capacity, and community needs.