FAMILY AND COMMUNITY HEALTH
Culturally Relevant Cooking Education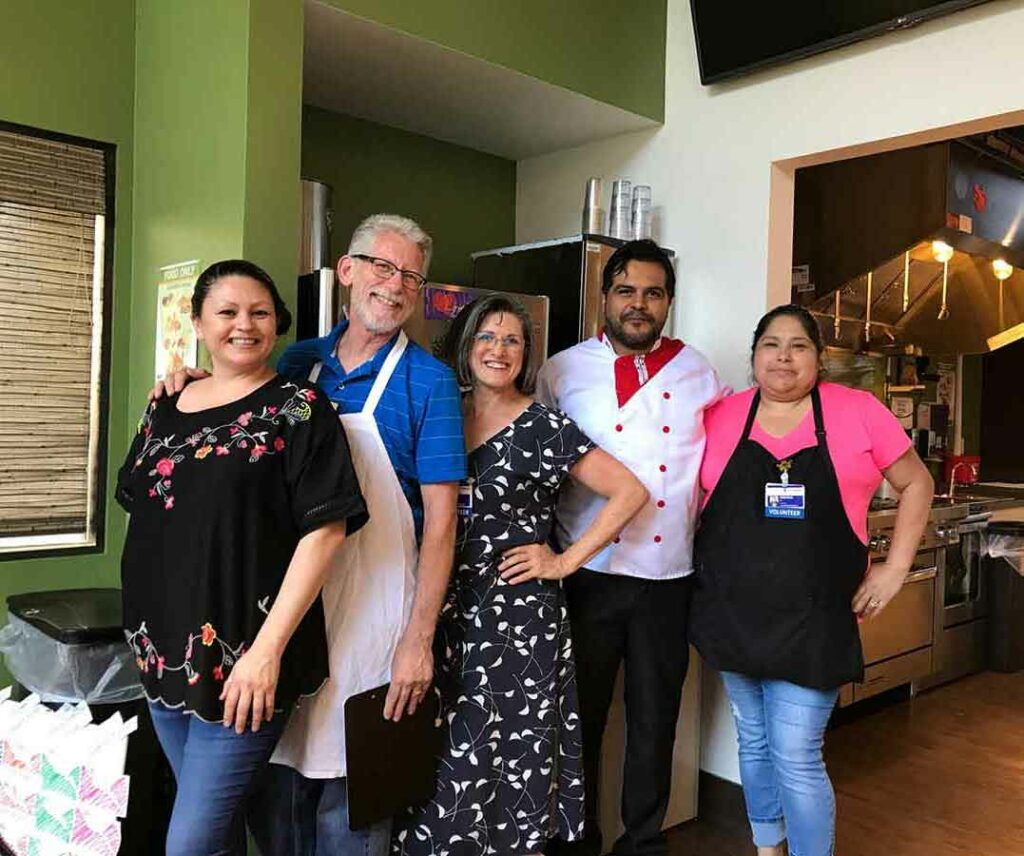 Cooking Matters in Spanish class Volunteers (left to right) Alejandra Kochenowski, Richard Gibler, Elena Illescas, David Rodriguez and Minerva Alvarez-Guerrero.
In 2018 the Family and Community Health (FCH) SNAP-Ed program collaborated with the Providence Milwaukie Hospital Community Teaching Kitchen to expand nutrition education to Spanish-speakers.
Cooking Matters is a six-week hands on course that empowers participants to shop smarter, use nutrition information to make healthier choices, and cook delicious, affordable meals.
"The curriculum encourages and facilitates the incorporation of the recipes at home," according to FCH program assistant, Elena Illescas.  "Participants leave with a bag of ingredients to make the recipes for their families and they return to class with photos of the meals they prepared in order to share their experience."
FCH is excited to continue our partnership with the Community Teaching Kitchen, supporting the incredible work that they are doing and the healthy community that they are building through their programs and classes.