Risks and rewards of growing overwintering vegetables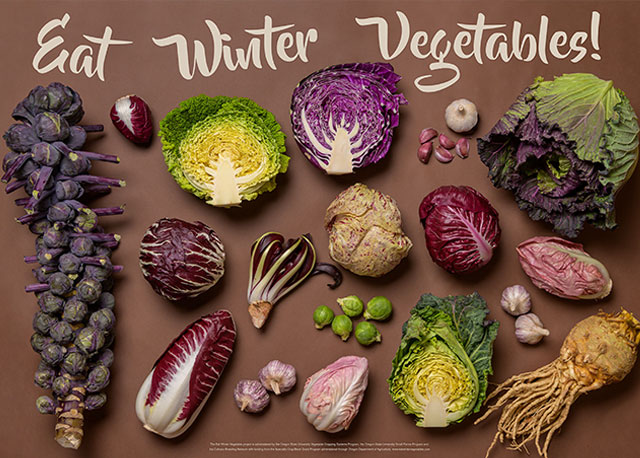 Recipes, cooking videos and field reports can be found on the Eat Winter Vegetables Project website. Photo credit Shawn Linehan.
Heidi Noordijk hosted a session on growing purple sprouting broccoli, cauliflower, and cabbage that included virtual farm tours and a discussion with experienced farmers on the risks and rewards of overwintering vegetables. Farm tours included the North Willamette Research and Extension Center Learning Farm, 47th Avenue Farm in Lake Oswego, and Pumpkin Ridge Gardens in North Plains.
Laura Masterson, of 47th Avenue Farm, has been growing winter vegetables since 2015. She shared growing tips, her favorite varieties, and why she loves to eat winter vegetables.
Eat Winter Vegetables Project: