Solving Challenges in Hazelnut Production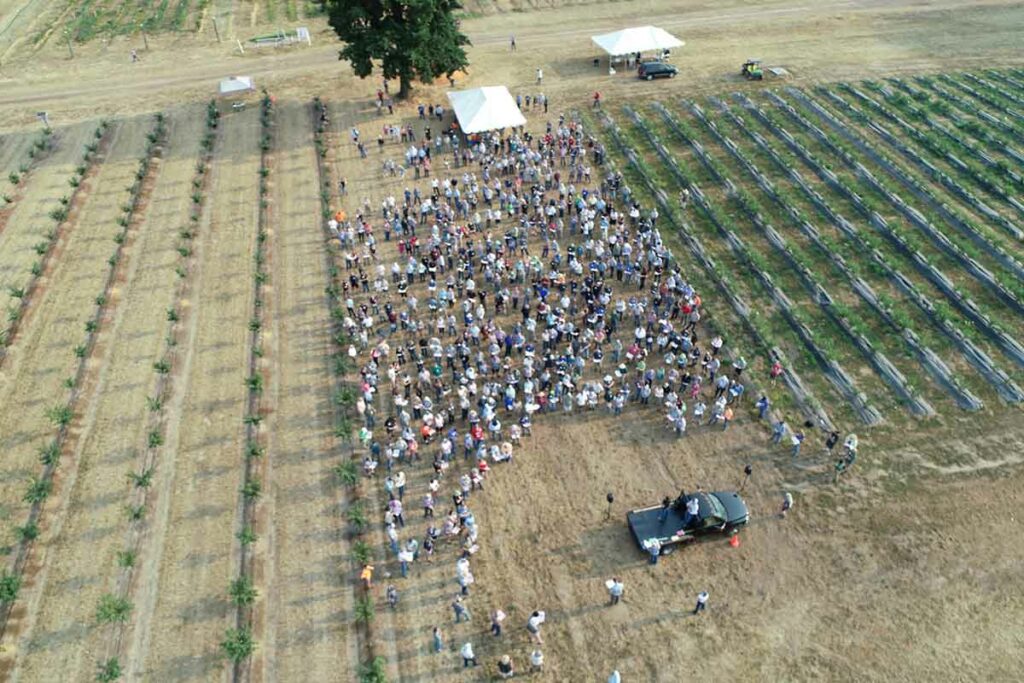 It was a record turnout for Nut Growers Field Day at NWREC, with over 830 growers from all over the region.
There was a record turnout for the Nut Growers Field Day at NWREC in August. Over 830 growers came from all over for the latest hazelnut production research.  NWREC is home to the Orchard Crops Research and Extension Program led by Dr. Nik Wiman, with a mandate to provide applied research and Extension for the Oregon hazelnut industry.  Extension researchers work closely with the industry to help solve problems related to hazelnut production including research on insect pests (such as the invasive Brown Marmorated Stink Bug), nutrient management, irrigation management, and emerging disease issues.