Spring Break Day Camp Provides 4-H Workshops for Youth
4-H programs often fill the gap between home and school education, building critical life skills. 4-H Spring Break Day Camp at the Clackamas County Fairgrounds provided a week of education and skill building featuring sewing, horticulture, food preservation, baking and cooking, fiber arts, woodworking and art. 
Participants included 4-H Cloverbuds (ages 5-8), 4-H Juniors (ages 9-14), Intermediates (12-14) and Senior members led by 4-H alumni and volunteers. "Volunteers are the backbone of our whole organization," according to Jan Williams, 4-H Youth Development Faculty with the OSU Extension Service in Clackamas County. "They bring their own skills, their passions, their sparks and they usually get a whole lot back."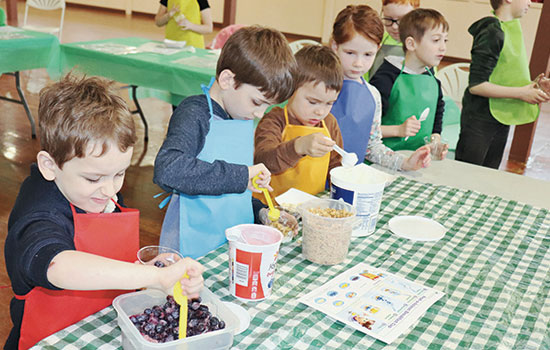 4-H Cloverbuds make fun, tasty and healthy snacks, including yogurt parfaits at 4-H Spring Break camp.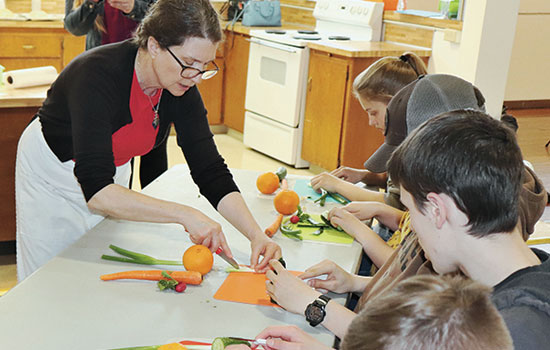 4-H Alumna, Jane Eilert, teaches 4-H Juniors knife safety and cutting skills at 4-H Spring Break Camp.
Learn About 4-H workshops and events: