4-H Enthusiasm Lights Up the Rose Festival Starlight Parade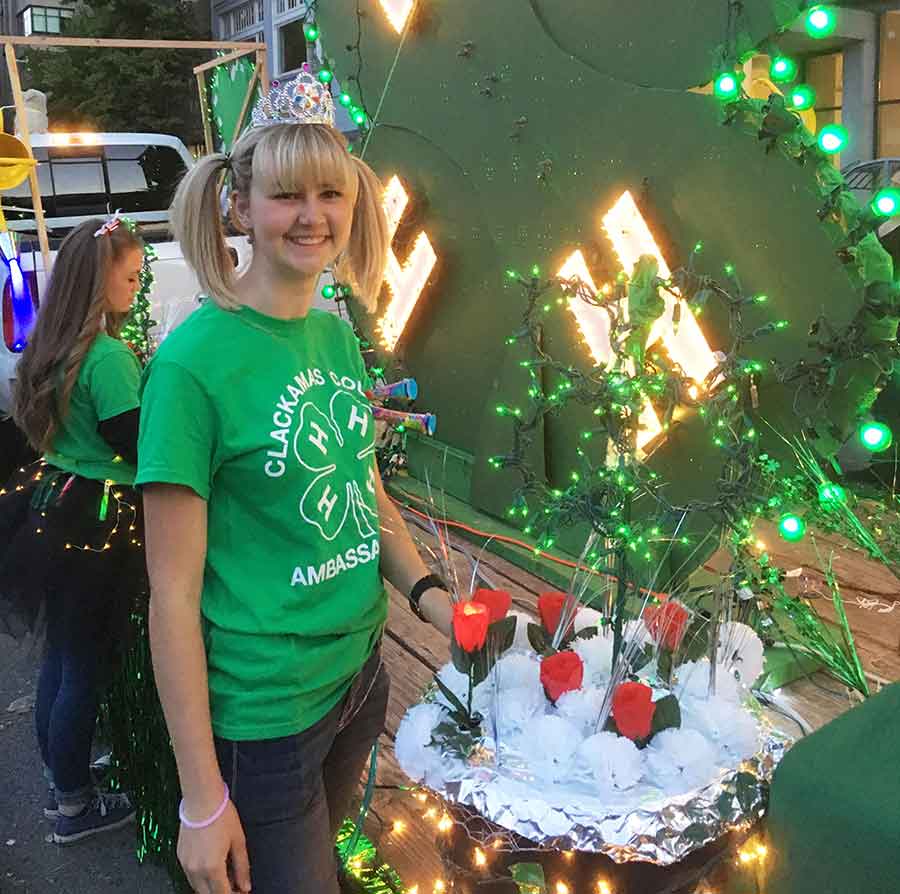 Payton VanBeek of Sandy, joined the Clackamas County and Metro 4-H Ambassador Teams in building and assembling the electrical components of their Starlight Parade entry.
The Oregon 4-H Float featured in the 2018 Rose Festival Starlight Parade was designed and built by the Clackamas 4-H Ambassador Team, the Metro 4-H Ambassador Team, and the Lucky Diamond Riders 4-H Club. Despite being the last entry in the parade, the youth enjoyed bringing the positive 4-H message to a regional audience. Approximately 325,000 watched the parade live and it was also broadcast on Fox 12.