COMMUNITY AND URBAN HORTICULTURE
Popular Garden Webinar Series
Garden webinar series shares reliable gardening information.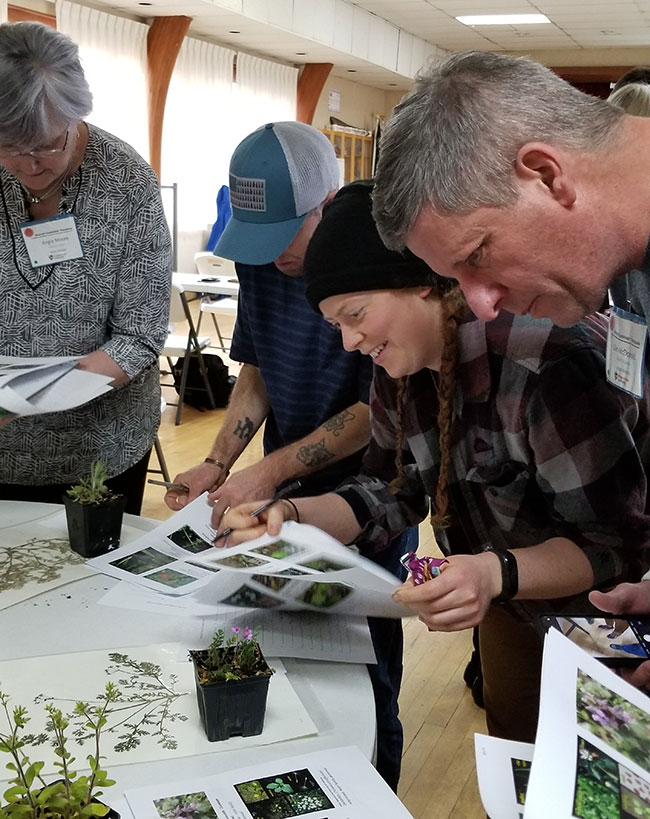 Weed identification class at 2020 Master Gardener Training.
Annually, the metro Master Gardener program trains nearly 200 community members – who, on completion of training, join over 750 Master Gardeners educating the public about successful and sustainable gardening practices. Offering eight weeks of in-person training followed by hands-on workshops and a volunteer service practicum, the 2020 Master Gardener Training encountered a challenge with the need to suspend in person training due to the COVID pandemic. Missing nary a beat, the metro Master Gardener program made a swift pivot to continue to train students via online webinar instruction. 
Knowing the increased community need for reliable gardening information during the pandemic, the Garden Webinar Series was quickly made available to the public. These free, informative webinars provide gardeners with practical 'how-to' tips and sound gardening guidance. Since March of 2020, over 20 garden focused webinars have been fulfilling the public's appetite for gardening information, with over 2,000 unique viewers. 
Presented by both OSU Extension faculty and Master Gardener volunteers, past webinars can be viewed at your leisure! 'Gardening with Native Plants', 'Lawn Care', 'Beneficial Insects', and 'Slug Control' are just a few of the topics offered in the series.
View Webinar Series: