COMMUNITY AND URBAN HORTICULTURE
'Grow an Extra Row' program goes home
Every spring and summer season since 2004, Clackamas County Master Gardeners have planted rows and rows of vegetables for their Grow an Extra Row Giving and Learning Garden, located at the Clackamas Community College Community Garden plots. The Grow an Extra Row (GAER) project supplies nutritious vegetables to area food banks and serves as a hands-on learning environment for practicing sustainable gardening techniques. Last February and early March, Master Gardeners had already begun tending hundreds of vegetable starts at home when the garden needed to close following safety guidelines for COVID-19.
Realizing how the pandemic could seriously increase the numbers of individuals experiencing food insecurity, Clackamas Master Gardeners hurried to distribute vegetable starts among members to tend, nurture and harvest veggies from their home gardens. Master Gardener GAER volunteer coordinator, Nancy Muir, explained, "We knew the need for produce was going to be huge and we encouraged our volunteers to grow as much as they could and donate it." Within mere weeks, Master Gardeners were donating fresh, nutritious vegetables to several food banks in Clackamas County.
Clackamas County Master Gardeners reported donating nearly 5,000 pounds of produce to food banks. Master Gardeners, Will Hughes and Kathy Krentz, donated over 1,000 pounds of tomatoes alone!
True to their spirit as community volunteers, Clackamas County Master Gardeners overcame the challenges of a pandemic and rose to support their fellow Clackamas County neighbors.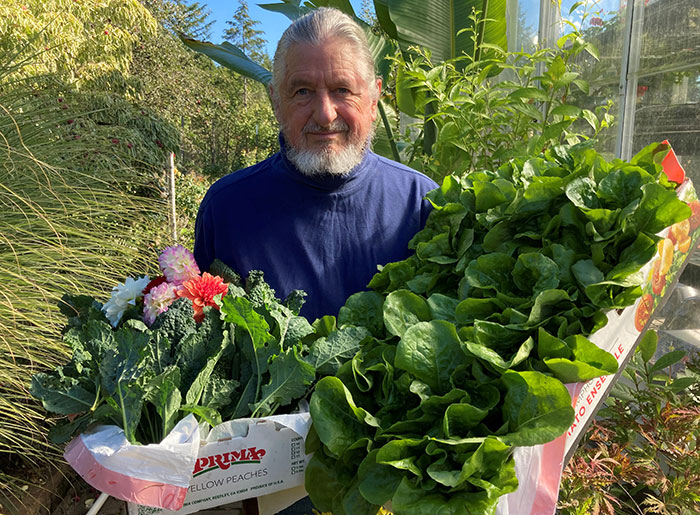 OSU Master Gardener, Will Hughes with an autumn produce donation.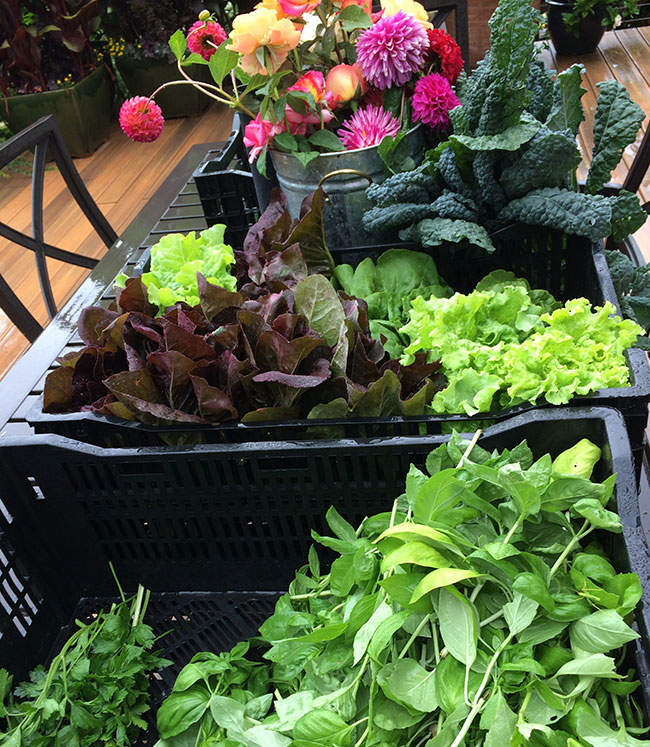 Early Spring harvest donated to a Clackamas County area food bank.