COMMUNITY AND URBAN HORTICULTURE
Gardening support is just a click, call or email away
This past year, hundreds of gardeners in Clackamas County found the support and guidance they needed for their gardening queries and challenges, through the metro area OSU Master Gardener Helpline.
In response to the pandemic, in 2020 an online Master Gardener Helpline was set-up as a way for Master Gardeners to continue to serve their community. Gardeners have embraced the convenience of the Helpline for finding the gardening support that they need. Community members easily reach Master Gardener volunteers by either submitting a webform, email or leaving a voicemail for the volunteer team.
The Master Gardener Helpline is a community garden information concierge service, linking gardeners with proven gardening techniques and practices from Oregon State University resources.
This past year Master Gardeners have been guiding and supporting inquiring gardeners 7-days a week. Volunteers have responded to over 1,600 questions.
Gardening challenges have been abundant the past several months. Gardeners submitted a myriad of questions regarding plant damage due to the 2021 heat wave and the hot, dry year, along with questions about managing insects, and proper plant care.
By far the most frequently asked question to the Helpline has been about testing garden soil. In response to the public's need for reliable information regarding soil testing, this resource page was created: How do I test my garden soil? The resource includes a helpful 'How to' video illustrating the process for taking a soil sample.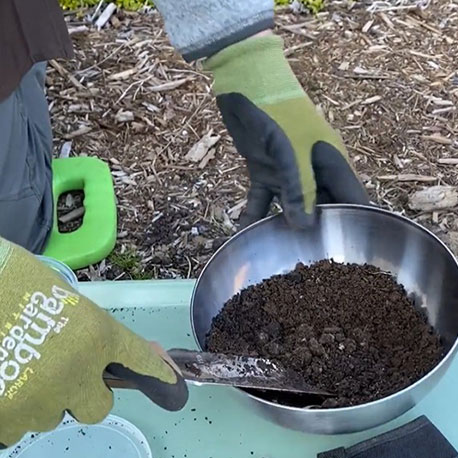 How to collect a soil sample. Video courtesy of Dennis Brown and Dave Meeker.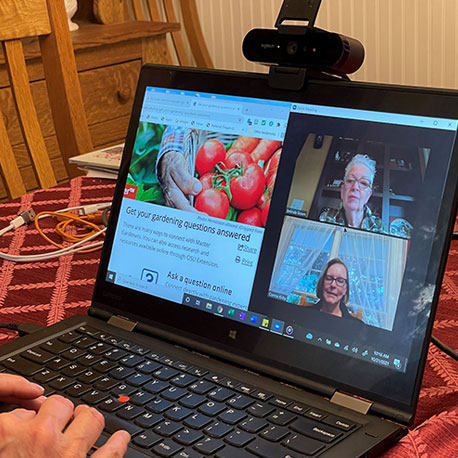 OSU Extension Service Master Gardeners have responded to over 1,600 questions on the metro area Master Gardener Helpline.