COMMUNITY AND URBAN HORTICULTURE
'Fall into Gardening' and '10-Minute University' go virtual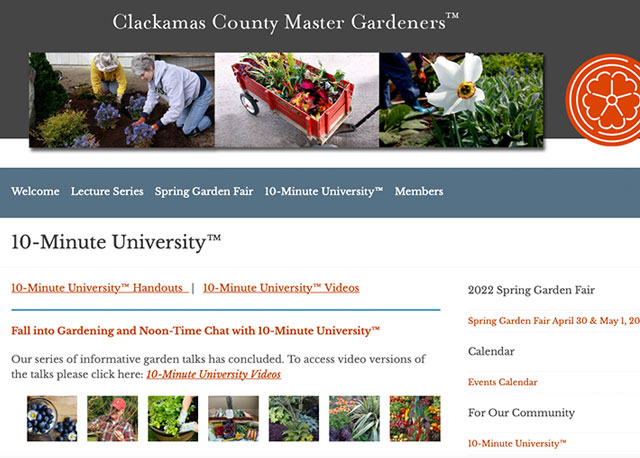 10-Minute University went virtual this year, engaging over 10,000 viewers.
Navigating another year of challenges, how do you continue to engage and inform a community clamoring for sustainable gardening guidance? The Clackamas County Master Gardeners know how! They took their award winning 10-Minute University™ program online! Gleaning from their OSU Master Gardener volunteer experiences and research-based information, they formulated a series of 22 'Noon-time Chat' webinars, early in 2021, and finished the year producing a webinar series of their popular 'Fall into Gardening' event.
The 'Noon-time Chat' series was a huge success with over 10,000 interested gardeners watching the series either live or via recording. The 5-part 'Fall into Gardening' webinar series included a 30-minute garden-focused presentation, followed by a gardening 'Q and A' session, with the Master Gardener instructors.
View Webinar Series: