FORESTRY AND NATURAL RESOURCES
Historic Molalla Log House Finds New Home at Hopkins Demonstration Forest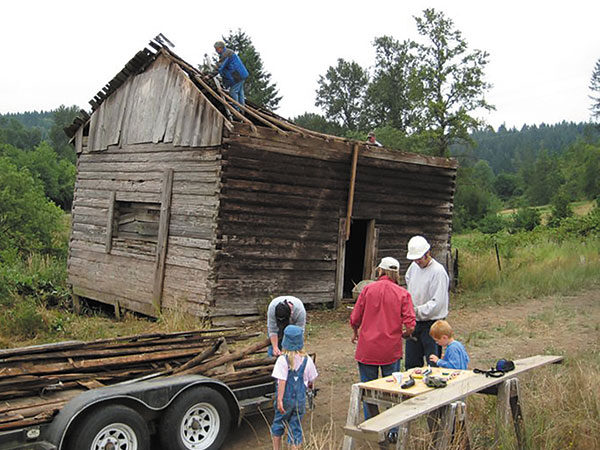 The Molalla Log Cabin had to be dismantled in 2008 due to rotting boards and a collapsed roof.  Photo: Pam Hayden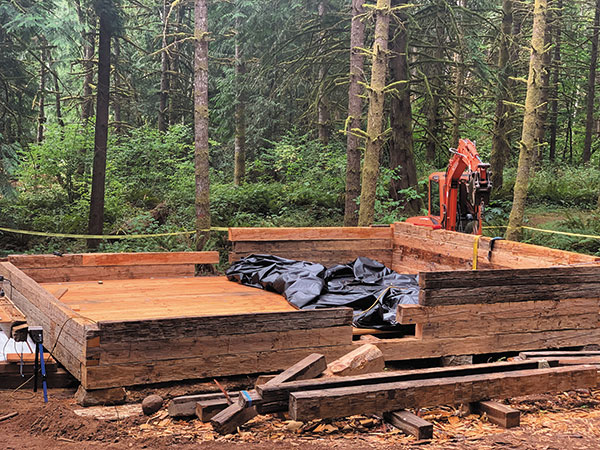 The Molalla Log Cabin is being reassembled near a walking trail and newly constructed ponds at Hopkins Demonstration Forest.
It could be the oldest pioneer house built in Oregon history, predating the start of Lewis and Clark's 1804 expedition. Soon the public will have a chance to discover and explore the Molalla Log House at the Hopkins Demonstration Forest, where it is being reassembled with a combination of the original and restored hand-hewn logs.  
The building was found south of Molalla in 1984, attracting the attention of historians who discovered it had been dismantled and moved from its original location in 1892.  The craftsmanship was unlike any other pioneer construction in Oregon. The logs are meticulously hand-hewn with notched and fitted corners that sit flush against each other like a puzzle, locking it all together securely without the use of nails.   The building is being reassembled at Hopkins where some of the new wood pieces were harvested.   
This summer the second floor will be stacked and the roof will be constructed.  When complete, the Molalla Log House will be open for scheduled tours and interactive educational opportunities.