FORESTRY AND NATURAL RESOURCES
Teachers Become Students in the Woods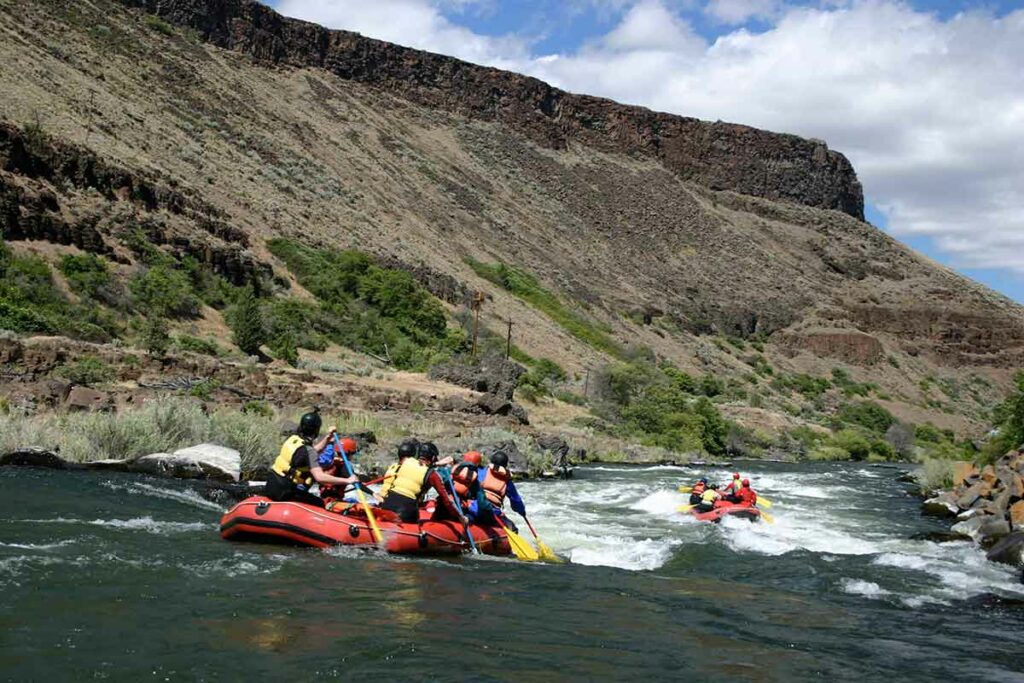 Teacher in the Woods participants piled into rafts for a white-water learning adventure through an area recently affected by a wildfire.
The Teacher in the Woods program, hosted by Hopkins Demonstration Forest and facilitated by OSU Extension, was a huge success this past summer with record attendance. A total of 16 dedicated high school natural resources and biological science teachers spent a combined 28 weeks of their summer learning, developing curriculum, and working on various team projects at Hopkins with OSU Extension faculty. 
Projects ranged from learning forest management basics to studying water quality, wildlife, and outdoor recreation.  After some hands-on activities and learning, teachers used their experiences to create curriculum, student knowledge assessments, and possible field opportunities to take back to their classrooms.  While there were many highlights of the 2018 Teacher in the Woods program, the most memorable was a Deschutes River rafting adventure facilitated by one of our lead teachers on one of those near-100-degree days!