FORESTRY AND NATURAL RESOURCES
Hopkins Demonstration Forest Hosts Future Natural Resource Leaders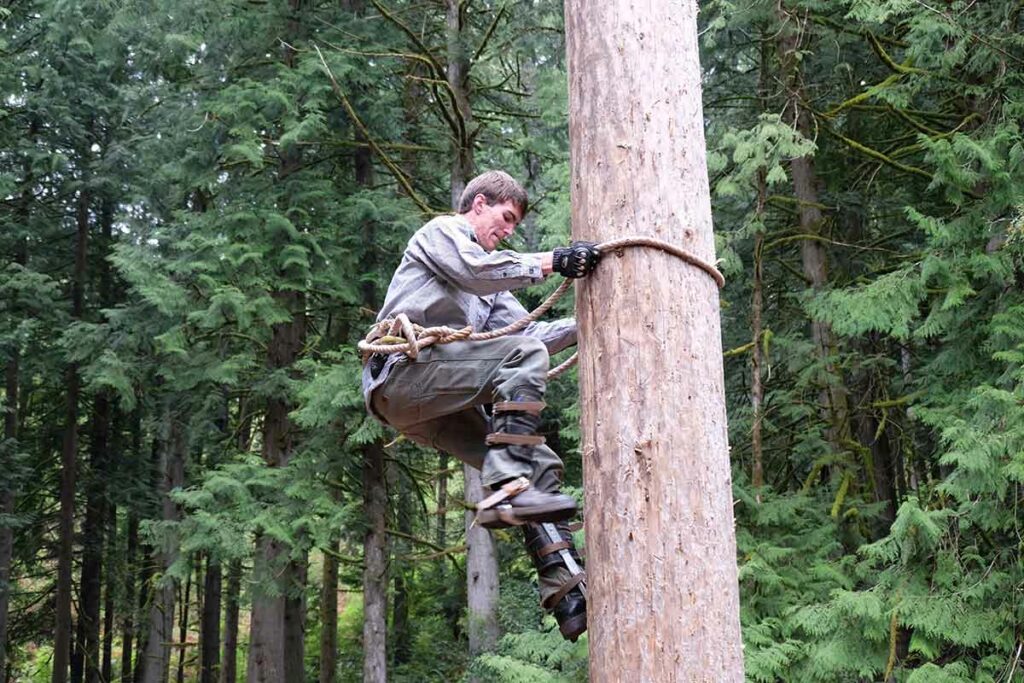 Over 200 students from 12 high schools around the state gathered at Hopkins Demonstration Forest in May for a two-day state convention focused on career opportunities in forestry and environmental resources.
Future Natural Resource Leaders is a unique student leadership group in Oregon that partners local industry professionals with high school students throughout the year to teach career and technical classes in natural resources education. 
On the first day of the convention, students focused on technical skills involving job interview, prepared speech, map reading and written expression.  Day two was all hands-on demonstration skills including spur tree climbing, cross cutting, cable splicing, axe throwing and log rolling. 
"Projections indicate a growing number of job opportunities in natural resource careers including timber management, fish biology, road building, surveying, recreation management, firefighting, tree planting and mills," said Peter Matzka, OSU Extension Educator leading forestry education at Hopkins Forest. 
"Forestry and natural resources are a big part of Oregon's economy and a way of life.  Our next generation of leaders will have a huge impact on how we care for forests and protect the environment for future generations to come."
Students participate in hands-on demonstration skills during the Future Natural Resource Leaders Statewide Convention at Hopkins Demonstration Forest.