FORESTRY AND NATURAL RESOURCES
Growing your Forest, Wood Products, or Christmas Tree Business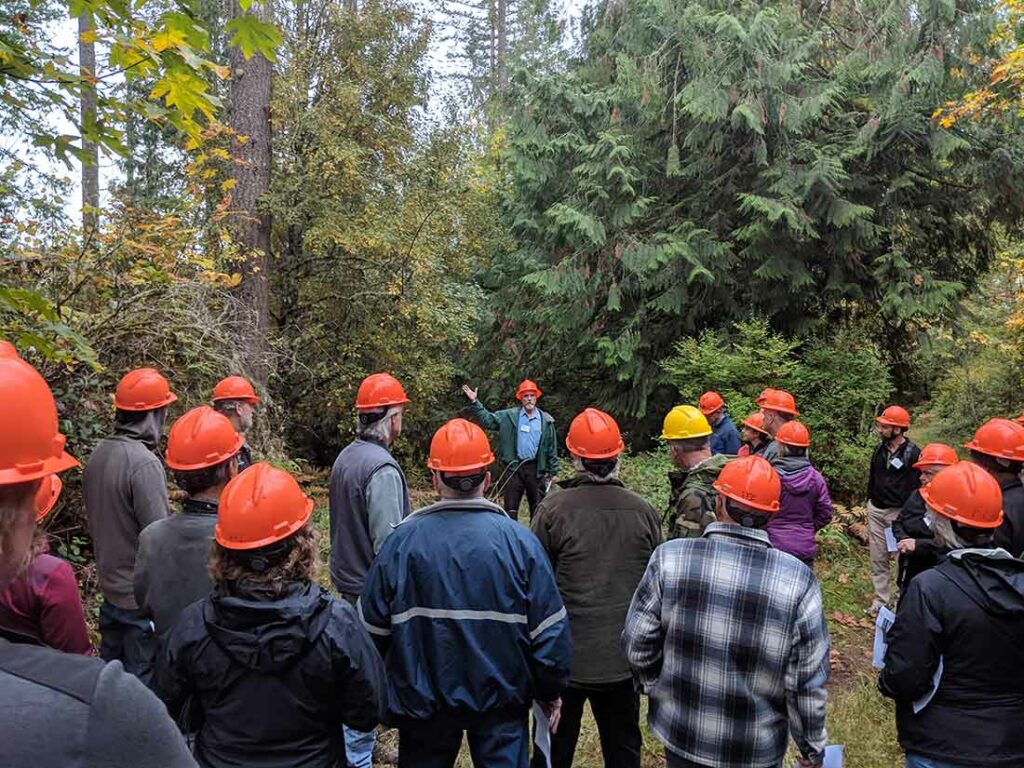 Extension Forestry Agent Glenn Ahrens, (Clackamas, Marion, and Hood River counties) explains the objectives and results of selective logging to sustain a multi-aged stand at Hopkins Demonstration Forest.
How do family woodland owners turn tall trees into income? In November, 68 participants from the north Willamette Valley joined a team of OSU Extension Forestry experts at Hopkins Demonstration Forest for a two-day symposium on "Selling Logs from your Property." The event included 10 hours of instruction featuring marketing ideas, business development, tax information, education on enhancing and conserving habitat, and public, private and volunteer resource assistance information.
Specialists from OSU and Oregon Department of Forestry gave lectures to set the stage and address specific topics. Panels of landowners, loggers, consulting foresters, and log buyers shared their experience and answered questions. Field tours provided real-world examples. All participants reported that they felt more confident about selling logs after attending the symposium.