FORESTRY AND NATURAL RESOURCES
Building Fire Adapted Communities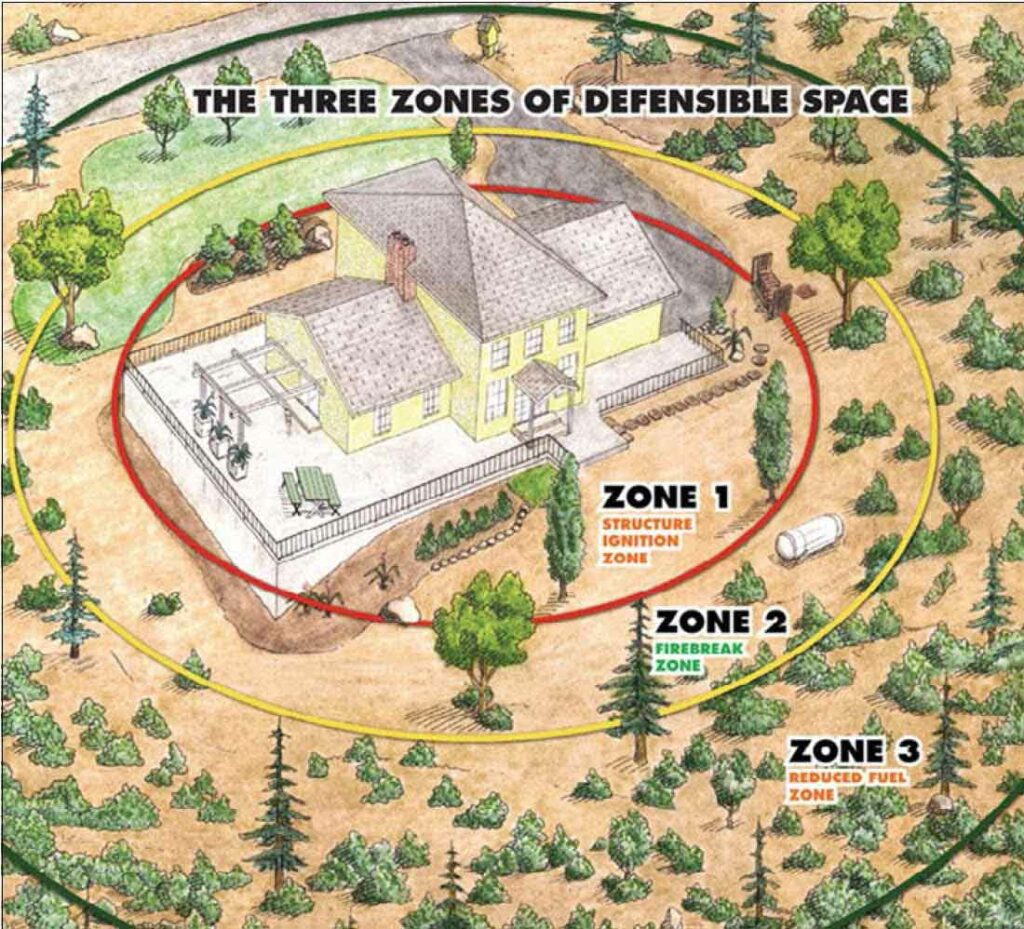 Protecting your home and property from wildfire starts with creating defensible space and making buildings resistant to ignition.
Another bad fire season illustrates the increasing risk of wildfire across much of Oregon. To reduce fire risk and help people prepare for wildfire, OSU Extension is working with local, state, and federal partners across Oregon to develop "Fire Adapted Communities." This includes education and training to promote personal responsibility and leadership capacity, neighborhood by neighborhood.
"The idea is that we need to accept responsibility for living in a fire-prone area and take steps to prepare our home and our community to withstand wildfire," according to Glenn Ahrens, OSU Extension Forester.
Key elements of Fire Adapted Communities include:
Proper management of vegetation surrounding the home reduces fuel hazards.
Appropriate home construction and maintenance resists ignition.
Well-designed fuel breaks and known safe areas protect the community.
Good access helps emergency responders arrive in a timely manner and safely leave.
Prepared communities can evacuate safely and effectively.