FORESTRY AND NATURAL RESOURCES
Clackamas Master Woodland Managers
— learning and serving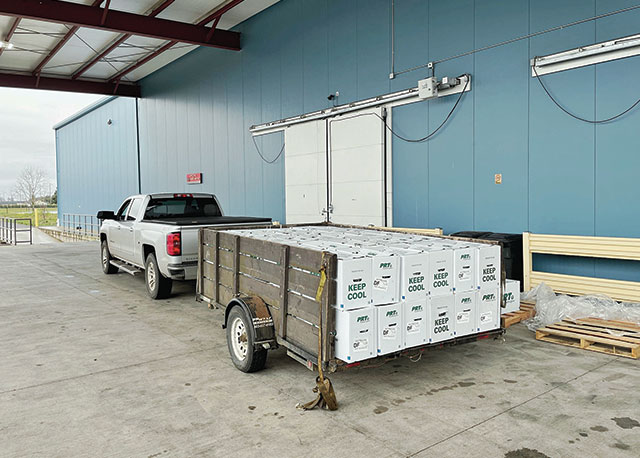 Woodland owner picking up 12,000 tree seedlings for post-fire planting.
Story by: Glenn Ahrens, Extension Forester
The Master Woodland Manager training (April—June 2022) added 27 new volunteers to assist with Extension Forestry education in the Willamette Valley area. Master Woodland Managers (MWMs) are experienced woodland owners who take 60+ hours of advanced training to improve their own skills and knowledge of woodland management. In return for the training, each MWM commits to volunteer service to their community. Eight new MWM's from the class of 2022 joined the team of about 35 veteran MWM's for Clackamas County.
MWMs serve their communities in many ways including supporting Extension program activities, peer-to-peer landowner education, community service, and community science projects. MWM's serve as presenters at Extension-sponsored education events and host property tours or demonstrations. Some MWM volunteers do site visits to help landowners see opportunities for improving their woodlands and direct them to sources for assistance. Special programs in Clackamas County featuring MWM service include Tree School and events at Hopkins Demonstration Forest.
Over 35 years old and going strong, the OSU Extension Master Woodland Manager program has trained over 500 volunteers across the state. MWMs collectively contribute thousands of hours of volunteer service each year (Statewide, 5,276 hours were reported in 2019, before COVID). After two years of COVID limitations, Clackamas MWMs are getting back to work, reporting 547 hours of service in 2022.