FORESTRY AND NATURAL RESOURCES
Tree School Clackamas expands during COVID
Our 30th annual Tree School was set for March 21, 2020, but after the declaration of the COVID-19 pandemic, we were forced to cancel just 10 days prior to the event that would have hosted approximately 800 people and offered 74 classes. This was a first in 30 years of Tree School! After six months of thoughtful organizing, we had a lot of work ahead of us. First, we had to cancel all our carefully laid plans, and then we had to come up with a way for Tree School to go on, despite the pandemic.
As luck would have it, our partners with the Oregon Forestry Resource Institute had just received a grant from the Oregon Department of Forestry and the United States Forest Service to create a series of webinars for forest landowners through the Partnership for Forestry Education. Since we had a pool of instructors lined up to teach webinars, this was a great fit. After some discussions with partners, Tree School Online was born.
During the first round of courses, we hosted 28 webinars in three months. So far, we have had 4,915 participants, and 3,963 views of the past webinars on YouTube.
"Having to cancel in-person Tree School was heartbreaking, but I am so happy that our team was able to continue the much-anticipated event through online learning," said Amanda Brenner, Tree School Coordinator. "We even reached a whole new audience!"
One participant said, "We really appreciate you putting the forest school online. In person has advantages, but this has allowed us to attend classes that conflicted in the original plan so it had some advantages also. Great job!!" Another said, "Great idea to put it online, given the pandemic. And to make it free — awesome!"
The project was so successful that we decided to continue working with partners to offer classes twice a month through June 15, 2021.
Watch Tree School classes: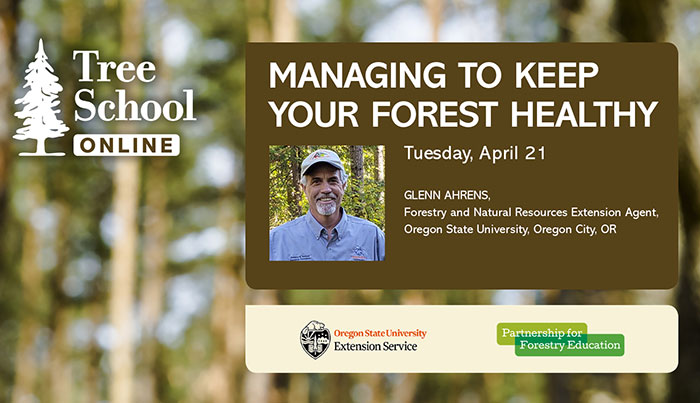 The first Tree School Online webinar was organized and delivered just one month after canceling the in-person event, with 219 people participating.