FAMILY AND COMMUNITY HEALTH
Classroom-based Physical Education Program Helps Schools Meet State Standards
OSU has stepped in to help schools challenged to provide enough physical activity for students by creating a classroom based physical activity program called, "Be Physically Active 2DAY!" or BEPA.
BEPA aligns with Oregon health and physical education (PE) standards for some of the additional required PE time in elementary schools. "The BEPA games are easy to implement, whether I need to provide students with a quick brain break or if we have a few extra minutes between a transition, these are ready-to-go activities that engage every student," said Molalla Elementary 5th grade teacher Lauren Murphy.
The Family and Community Health Program in Clackamas County is supporting Clackamas County teachers using the kits and extending the program in 2020 to after school programs across the county. The toolkit includes activity cards and complimenting equipment such as beach balls, beanbags, and cones. More support and instructional videos can be found online.
The BEPA toolkit is available to order online through OSU. In SNAPED eligible schools, OSU Extension in Clackamas County provides additional teacher training and ongoing support: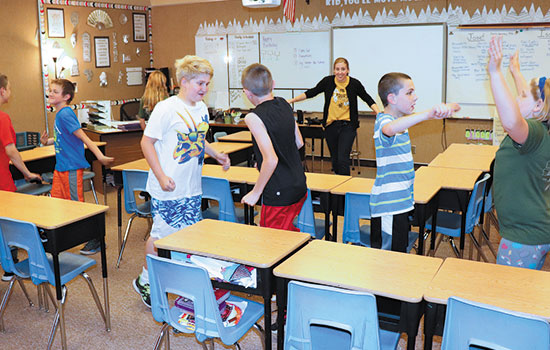 Many BEPA games can be played in the classroom and achieve a moderate to vigorous activity level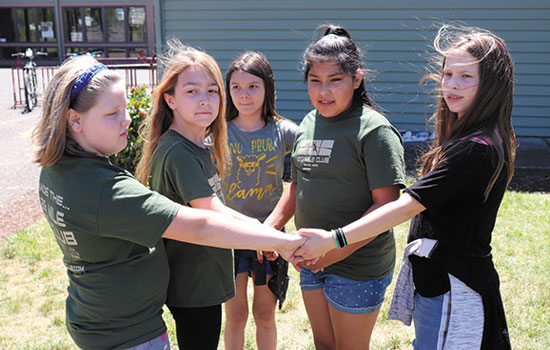 Students join hands to form a human amoeba as they run around obstacles and trying not to break the chains.