FAMILY AND COMMUNITY HEALTH
Be A Food Hero in Clackamas County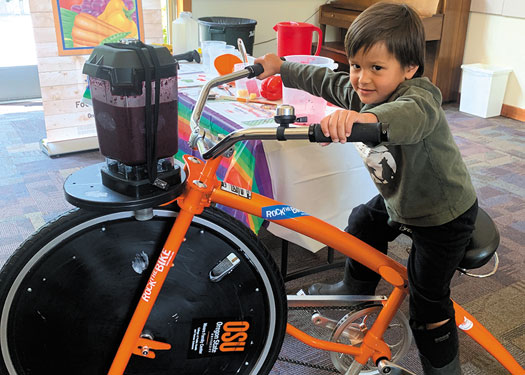 The blender bike was a hit at the Family Pride Day Event at the Estacada Public Library and the Family Literacy Night at Molalla Elementary School.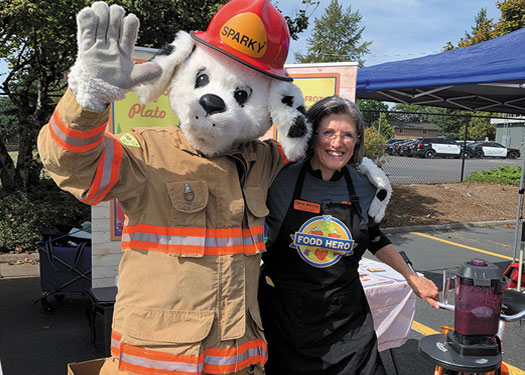 FCH Program Assistant, Elena Illescas, hangs with Sparky the fire dog at the Hilltop Health & Safety Fair.
The Food Hero social marketing campaign is active in Clackamas County! Each year, the OSU Extension Family & Community Health team brings Food Hero to local Free Food Markets, schools, libraries and other community spaces across Oregon. In 2019, we participated in 41 events in Clackamas County, including recipe tastings at 16 different locations—reaching an estimated 3,500 county residents. 
Anyone at our events can sample the food, and everyone is encouraged to try making a Food Hero recipe at home. All of the step-by-step, family-tested, and budget-friendly recipes are available on the Food Hero website: foodhero.org (foodhero.org/es for the Spanish language website). The website has many free resources including tips for kids, coloring sheets, and access to monthly publications.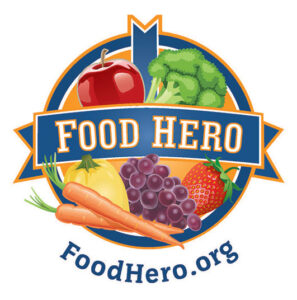 Food Hero just published a cookbook available free online in English and Spanish: