FAMILY AND COMMUNITY HEALTH
Family and Community Health Purchases Home Canning Equipment for Library of Things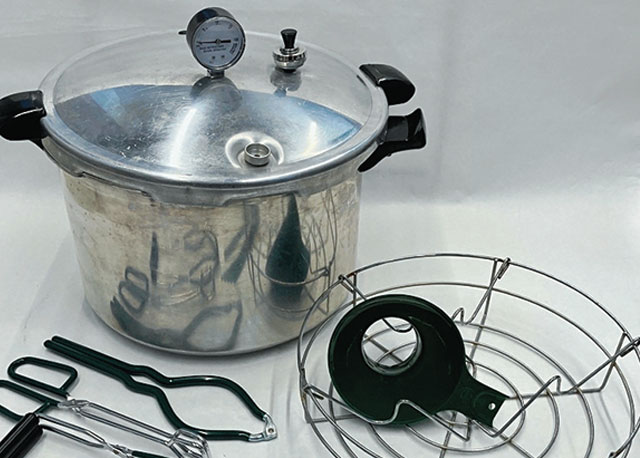 The food dehydrator is the most frequently checked item. One borrower shared the following comment: "So fun! Grandkids helped; apples and bananas are so easy!"
Have you ever wanted to "try before you buy" home canning equipment? Would you like to participate in a sharing economy, while reducing storage space for equipment only used occasionally?
The Library of Things makes that possible. Since 2019, the FCH program has purchased home canning equipment (water bath canners, pressure canners, food dehydrators, and canning utensils) for six libraries, including Oregon City, Ledding (Milwaukie), Sandy, Wilsonville, Estacada, and Lake Oswego. Community residents can check out the items through the LINCC (Libraries in Clackamas County) network.
In addition to canning equipment, a resource binder containing research-based food preservation publications are available on the LINCC site and in print, in both English and Spanish. The publications are updated (by Extension and library staff) as new versions become available. Most of these publications can also be downloaded at extension.oregonstate.edu/food/preservation.
Extension staff test pressure canner gauges for accuracy on a yearly basis, as recommended by food safety experts. If library patrons prefer using a weighted gauge with the pressure canner, instructions are available at Clackamas Extension's YouTube channel: beav.es/5d7.