FAMILY AND COMMUNITY HEALTH
Leading the Way in Oregon Farm-Direct Product Education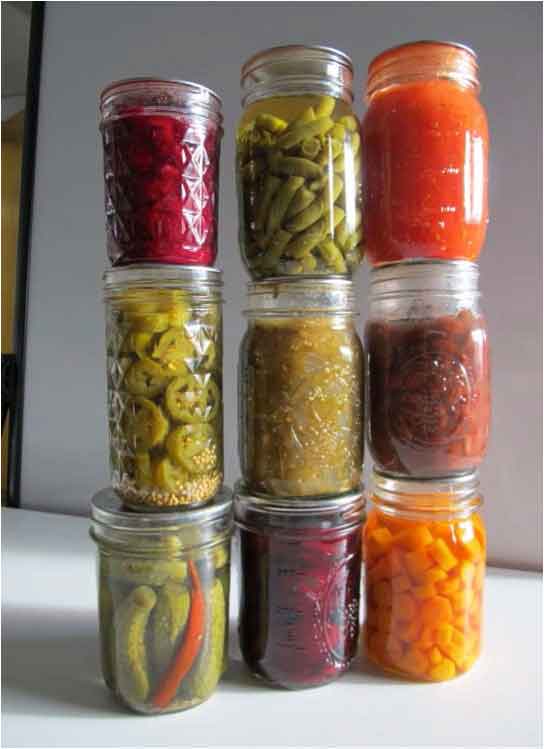 A sampling of products produced by small farmers and sold under the Farm-Direct Marketing Law.
Salsas, canned fruits, jellies, and pickled vegetables are on the rise at local farmers markets thanks to the Oregon Farm Direct Marketing Law, passed in 2011. The law allows small farmers to create and sell certain low-risk products from the produce they grow without a license. It provides farmers with a supplemental income source, an opportunity to use up excess produce, and an extended market season, all of which promotes viability and sustainability for their farm.   
Recognizing the need to provide education around the implementation and application of the law, Clackamas Extension Service awarded the FCH Program with an Innovative Grant.  In February, 2018, FCH partnered with Metro Small Farms and the Oregon Department of Agriculture to deliver a series of five education and skills-based Field-to-Market workshops.
The workshops addressed the interpretation and application of the law, food safety concerns, and provided hands-on opportunities to practice credible, research-based, food preservation techniques.    Forty-six people attended at least one of the five workshops. Participant surveys revealed an increased understanding of the law, and skill and confidence levels to produce a safe product.      
Plans are underway to produce an online Professional and Continuing Educational course in addition to the classroom workshops.  In December 2018, the FCH Program was awarded another Clackamas Extension Service Innovative Grant to develop a series of how-to videos that demonstrate food preservation techniques.  Both of these formats will be accessible to small farmer food entrepreneurs across the state.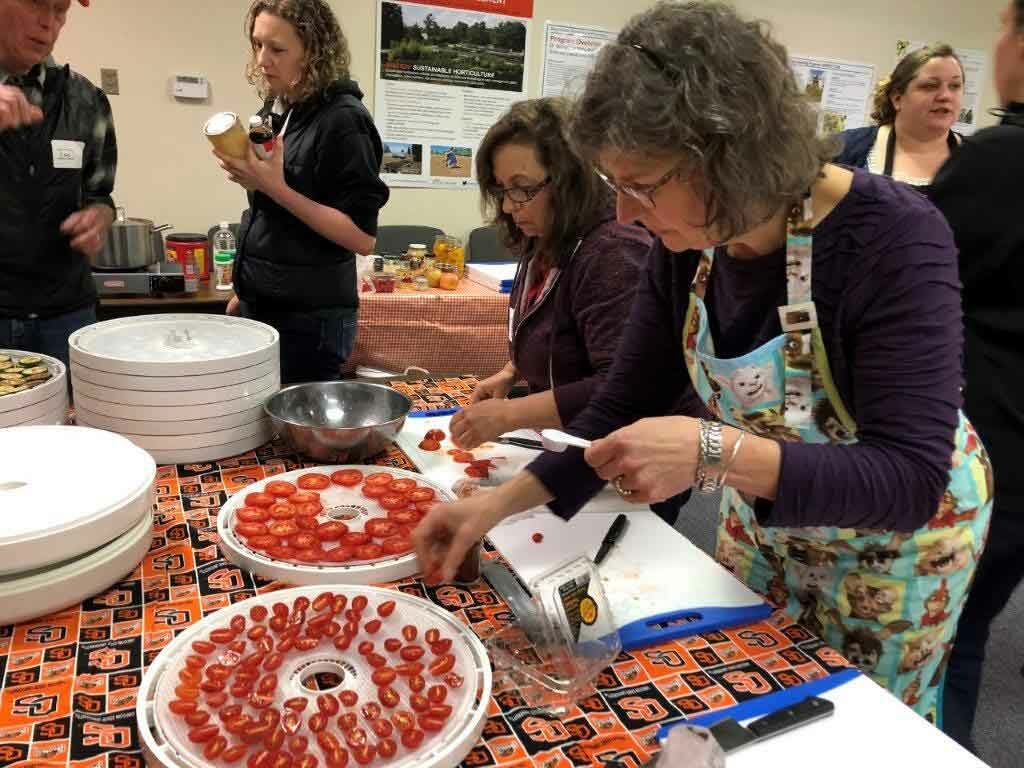 Participants load fruits and vegetables onto trays for the food dryer during the Field-to-Market Dried Foods workshop.