COMMUNITY AND URBAN HORTICULTURE
Do you have gardening questions? OSU Extension Service Master Gardeners™ are at the ready to answer your gardening conundrums. Email, phone, or drop into the Master Gardener Clinic, weekdays from 9 am-noon and 1-4 pm at the Clackamas County Extension office in Oregon City. 
Do you want to learn how to make your garden and landscape thrive? Wondering how to attract pollinators to your garden? Perplexed on how to prune your blueberries or when to harvest your squash? Are you a plant lover looking for varieties that will thrive in our Pacific NW climate? 
Then, reach out to our Master Gardener volunteers! Bring in a sample of your diseased azalea plant, send a photo of your ailing roses, and talk to a Master Gardener to get advice on starting vegetables by seed. You can get answers to your questions over the weekend, too. Visit one of our Master Gardener booths during the summer season at the Lake Oswego, Milwaukie or Oregon City Farmers Market.
OSU Extension Master Gardener volunteers live in your community and understand your local garden and landscape needs. They are up-to-date on research-based facts, and they want to share their knowledge with you. (2020)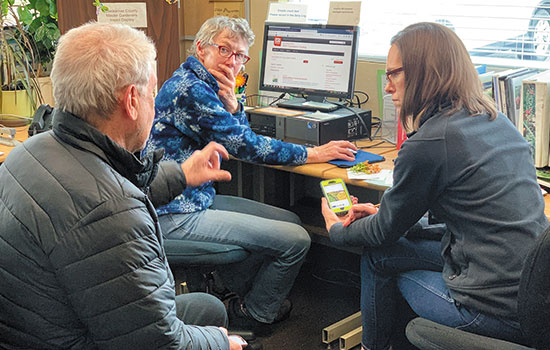 Master Gardeners help a West Linn resident with a question about his box wood plant at the Master Gardener Clinic in Oregon City.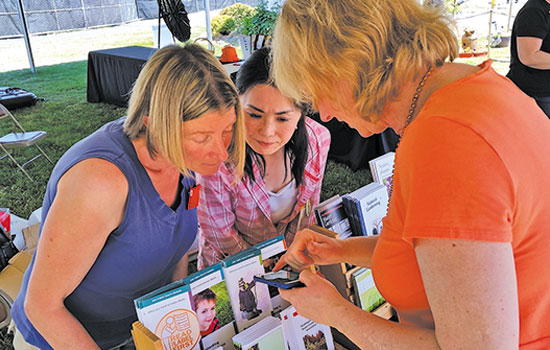 A visitor with a pest problem visits the Master Gardener booth for advice at a summer Farmers Market.