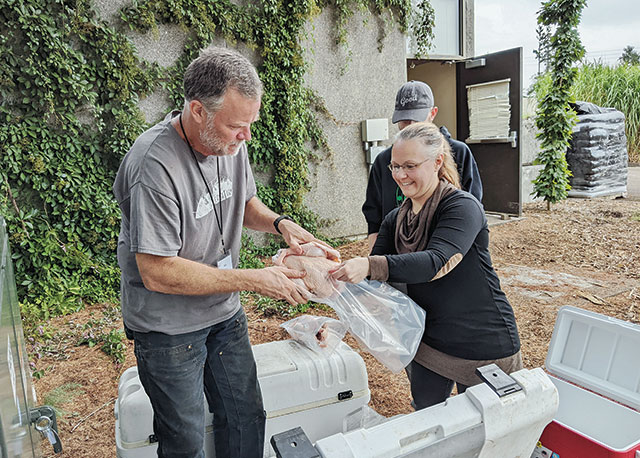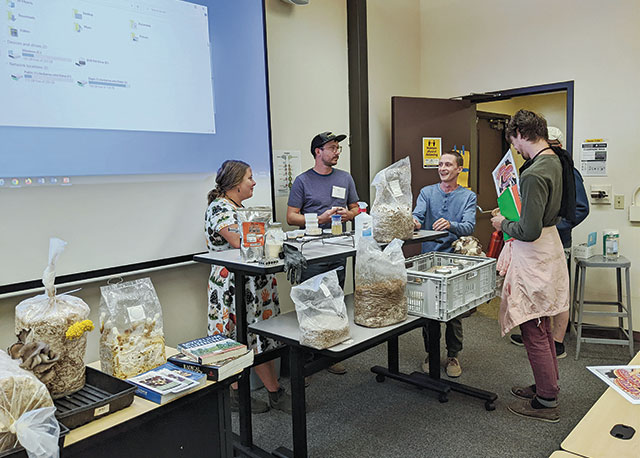 Story by: Heidi Noordijk
Building community with farmers and farmer supporters in Oregon City

Farmers eager to reconnect, network and learn came to Clackamas Community College for the 11th annual Small Farm School. Over 170 people participated in the one-day event with a mix of hands-on, outdoor, and classroom learning. Water and soil conservation, poultry processing, vegetable and mushroom production, funding opportunities for farmers, and farmer health were a few of the topics covered.
Fifteen workshops were offered this year led by speakers from OSU Extension, USDA's Natural Resource Conservation Service and Farm Service Agency, farmers, ranchers, and non-profit farm supporters. Exhibitors and content experts returned to table this year making for an energetic atmosphere during the morning and lunch breaks. The lunch featured produce and meat from local small farms.
More than half of the attendees have been farming for less than five years and the event continues to serve beginning farmers and farmers looking to add a new enterprise to their farm business. The schedule of classes and exhibitors are tailored to meet the needs of these attendees and over 96% of participants plan to implement ideas from sessions they attended.
Thanks to the generous support of sponsors, 37 scholarships were given this year for students, Veteran farmers, participants of beginning farmer training programs, and Black, Indigenous, and other farmers of color. Visit the Small Farm School webpage: beav.es/39B to stay updated on the 2023 event.