OSU Launches Global Hemp Innovation Center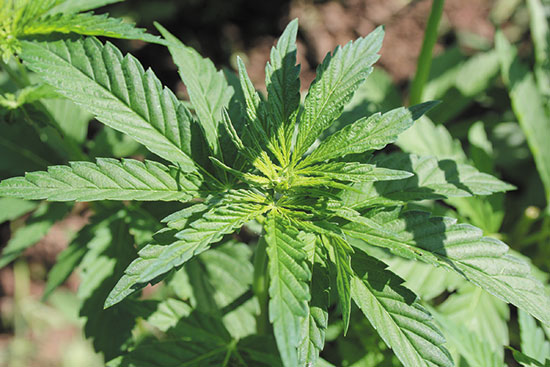 OSU researchers planted hemp plants at NWREC and other university experiment stations located in different climates and soil conditions throughout Oregon. Hemp material will be harvested as the plants are flowering and will be provided to OSU researchers for study.
Last June the North Willamette Research and Extension Center (NWREC) hosted a group of OSU College of Agricultural Sciences administrators and media from around the northwest and nation for the formal announcement of the university's new Global Hemp Innovation Center. OSU's Hemp Center is the nation's largest research program devoted to the study of industrial hemp and begins as a virtual hub that connects more than 40 OSU faculty across 19 academic disciplines throughout the university—all working on various aspects of agricultural and industrial sciences related to growing the crop, marketing, and utilization. 
In the spring of 2019, OSU's first statewide hemp research field trial—examining planting densities and rates—was established at 10 of OSU's agricultural experiment stations located throughout the state. NWREC's field research is being coordinated by Dr. Lloyd Nackley, Nursery and Greenhouse Production and Management Research Leader. NWREC's field site served as the venue for OSU's Global Hemp Innovation Center announcement. 
Hemp has the potential to become a major agricultural commodity in the United States and abroad with hemp plant fiber being used in manufactured products, including clothing, construction materials and packaging. Meanwhile, hemp seed oil is being investigated for use in pharmaceuticals, cosmetics, foods and nutraceuticals. For example, hemp has a long tradition of use in treating ailments by eastern medicine. Hemp is one of the very few plants in the world where every portion of it can be utilized for some kind of product. 
According to some hemp industry economic reports, the hemp-derived CBD market alone is expected to grow from $618 million in 2018 to $22 billion by 2022.