OSU EXTENSION SERVICE | CLACKAMAS COUNTY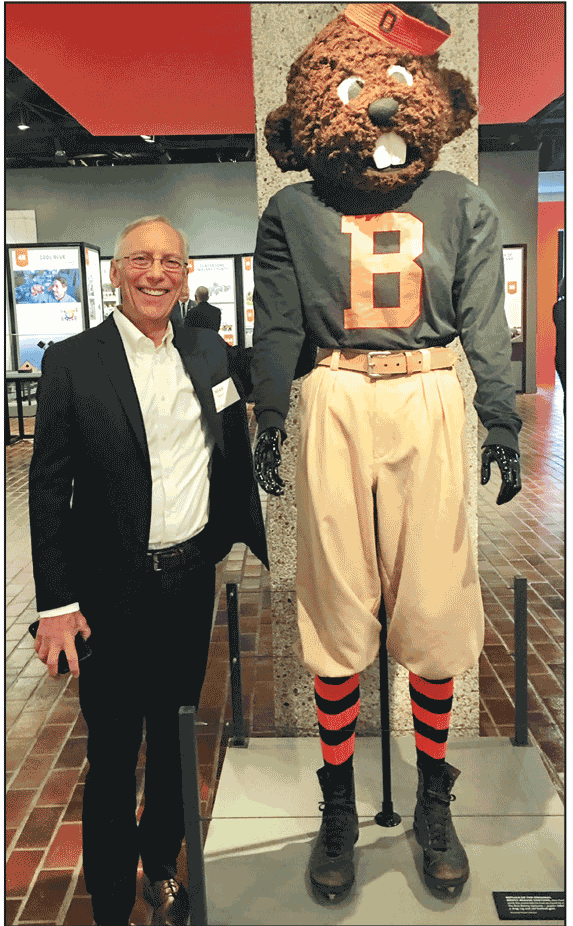 Welcome to the 2018-2019 Clackamas Extension Community Report! The Oregon State University Extension Service has been producing an annual report of our work in the community to decision makers, our clients and stakeholders, and the public since our earliest days in Clackamas County—now dating back 100 years.  We are proud of this long tradition of accountability.
OSU Extension Service began serving Clackamas County in 1917. We provide reliable, unbiased, research-based education and advice to help county residents make informed decisions. Access is affordable (often offered at no cost) through one-on-one conversations with experts, workshops, publications, hotlines, online classes, websites, and youth development clubs and activities. 

OSU Extension is on the leading edge of many critical issues facing Oregonians, and serves as conduit for getting world-class research and knowledge from the university to the communities it serves. Our Clackamas Extension outreach education programs are highlighted throughout the pages of this publication.  You will see a snapshot of our activities, meet some of the citizens engaged in our programs, and learn about how Extension education makes a difference in people's lives.
Our main programs are 4-H Youth Development, Family and Community Health, Horticulture and the Master Gardener program, Forestry and Natural Resources, and Agriculture.  We have included contact information for faculty and staff leading these programs so you can follow up for additional information—and, get involved!
I want to thank our amazing network of community volunteers, who are the lifeblood of our programs. From our 4-H Leaders to Master Gardeners, Master Food Preservers and Family Food Educators, Master Woodland Managers and Master Naturalists—plus others who provide leadership on committees and advisories, or share their land or businesses for our research and education programs—we can't thank you enough!
Lastly, I want to share that important changes in Clackamas Extension's leadership, staffing, programs, and community outreach occurred during 2018 as we position ourselves for the future in this rapidly growing region of the state and nation.  I am honored to introduce Angela Sandino, OSU's new Regional Director for Extension programs in Clackamas, Washington and Multnomah Counties. Angela's new perspectives and connections in the metro community will help Extension fulfill our mission to help all citizens lead productive and fulfilling lives.  
Thank you for taking time to read our Community Report.  We appreciate your support—as always and encourage you to get involved.
Mike Bondi, OSU Extension Liaison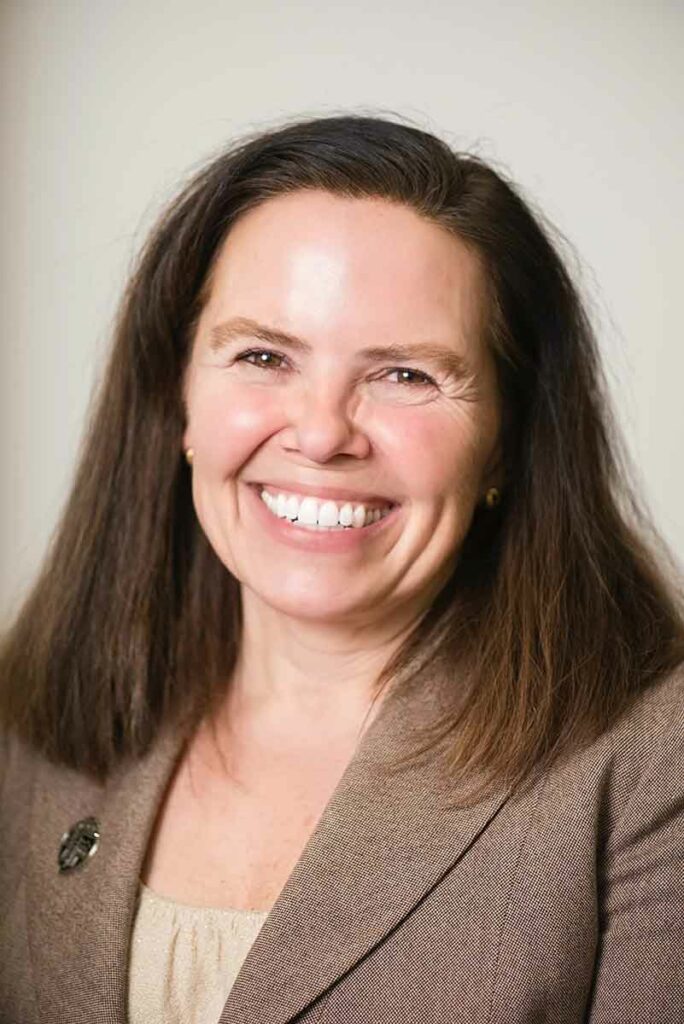 Meet Angela Sandino, New OSU Extension Service Metro Regional Director
BACKGROUND
As a native Oregonian, Angela grew up participating in 4-H and her biggest thrill of the year was attending the Clackamas County Fair with her family. She graduated from the University of Oregon with a BA in Spanish and Anthropology and received a Master's of Arts in Curriculum and Instruction from Michigan State University.
When Angela was in college, she had the opportunity to learn about people from other cultures and backgrounds by conducting fieldwork in the Basque Country of Northern Spain. "I dedicated my career to working with students and families who have been historically underrepresented in our system, either due to economic status, language barriers, homelessness, or other difficulties – which means I've spent my career in awe of, inspired by, heavily dependent on, and endlessly grateful to educators," said Sandino.
Angela spent many years as an educator herself, teaching English as a Second Language in Oregon, then teaching internationally in seven different countries. After returning to Oregon, she taught in the Beaverton School District and eventually become a school Administrator. Angela and her husband Winston have two children attending Oregon State University and one in high school.
During her short time as the Metro Regional Director, Mike Bondi and the Clackamas County Extension team have shared information and details on the many programs and projects run by Clackamas Extension. "I have very big shoes to fill and I thank them, and the entire Clackamas County Extension team, for their great leadership," said Sandino.
NEW STRUCTURING
Across the state of Oregon, OSU Extension has been restructured to be more efficient and consistent in its operations. There are now six Regional Directors serving all 36 Oregon counties. Angela serves as the metro region director for Clackamas, Washington and Multnomah Counties – the most populated, diverse and urban counties in the state.  As a metro team, work has already begun on a comprehensive strategic plan that will align visions and define and execute strategies that ultimately will benefit OSU Extension's many stakeholders. "This new long-range strategic plan will direct many of the key initiatives we need to execute over the two-year horizon in order to sustain Clackamas County Extension and align our work with initiatives in the Metro Region.  I truly believe we will work well together as a larger team, and all of us will bring a diversity of knowledge and Extension experience to the table," said Sandino, who is committed to completing the new strategic plan by June of 2019.
VISION FOR THE FUTURE OF EXTENSION
Angela believes there are three key areas an organization must understand as it charts a successful path forward. To honor the past, excel in the present, and plan for the future. "While implementing change, I will be respectful of traditions when reviewing past practices. There is no need to change what is working, but I am looking to seek areas where we can improve, expand or recognize any blind spots."
DUTIES
Angela will partner with our State, City and County elected leaders and our Regional Advisory Committee for team and stakeholder input that will ensure stable funding and continued success. "I am ultimately responsible to oversee our complex budgets, ensure we comply with all federal, state and local mandates, come up with innovative ideas for how we can form new strategic partnerships, and help to diversify the services we have in our community."
FINAL THOUGHTS
"I am proud of what Extension does and of our mission. Our future is bright, and I know we are poised to continue growing and thriving for 100 or more years.  I think of Extension as a community that draws its strength from our citizens and I welcome their ideas, thoughts, suggestions and collaboration. I believe in the strength of our community, I love Oregon, and I thank you for this opportunity to serve in my new capacity."
New Extension Education Center Nears Groundbreaking
The new Clackamas County Extension Education Center is getting closer to reality. The 22,000 square foot, two- story, all wood, "net-zero" energy efficient building is currently in the permitting process with Oregon City. Final design details and construction documents are being prepared. Once permitting is completed, with design and documents finalized, the contract bidding process will begin. It is hoped that construction could follow sometime this summer. The new Extension Education Center will be located on the Clackamas County Red Soils government campus at the southeast corner of Warner Milne and Beavercreek Roads in Oregon City.
In addition to office space for faculty and staff, the new building will feature a public service lobby and resource library, a 150-seat classroom, teaching kitchen, multiple smaller meeting rooms, a public clinic and diagnostic lab for home gardening, landscaping and home pest problem assistance, a greenhouse, display gardens, an outdoor teaching pavilion, and a wetland trail and interpretive area.
A private fundraising program is now underway to raise $3 million and retire the mortgage for the building. For information or to get involved in the project contact Clackamas Extension County Liaison, Mike Bondi
VOLUNTEERING BY THE NUMBERS 2018