"Amazing Kid" Maggie Gilbert uses
virtual platforms for 4-H training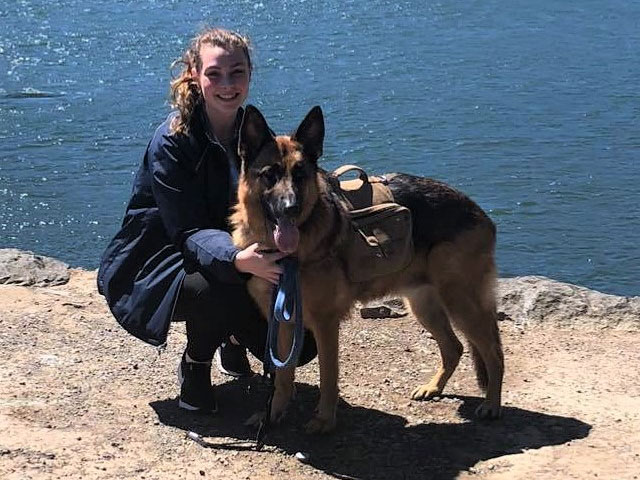 Maggie Gilbert with her dog at the Clackamas County Fair. Maggie created videos for virtual club training during the COVID pandemic.
4-H Club member, Maggie Gilbert, was named as a Pamplin Media Amazing Kid in 2021.
Gilbert led the Muttsketeers dog club to make a difference throughout Clackamas County, even without in-person meetings.
"I had to do something. I did not want the youth in my 4-H clubs to feel alone during quarantine so I started to make educational videos for my dog club, the Muttsketeers," said Gilbert.
Gilbert's videos required a lot of preparation because she had to make sure to use dogs that were able to represent sound teaching examples. After many retakes, she edited a video and submitted it to her 4-H dog club leader.
In addition to making training videos, she created a virtual graduation ceremony for 4-H seniors, studied for dog competitions online with friends, and brainstormed ways to promote 4-H using technology with the Clackamas County 4-H Ambassador Team. "I feel as though I have been busier in the last 4-H year because I have had to learn how to adapt in a time where technology is the main source of connection that is keeping the 4-H community and many others alive," said Gilbert.
Learn more: