Sandy teen driven by passion for people, animals and community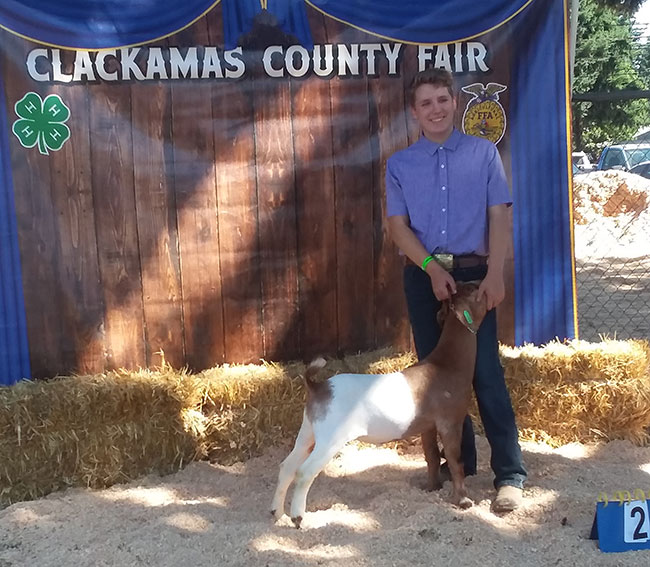 Daniel Johnson is a whiz at 4-H showmanship, a youth leader who gives a voice to teens, and an active volunteer.
Daniel Johnson was selected as the Clackamas County Amazing Kid in the 2020 Pamplin Media Amazing Kids Awards. Johnson is a charismatic 4-H leader that empowers change, even though he was a bit shy before joining Clackamas County 4-H eight years ago. He credits the program with bringing him out of his shell. "It taught me about responsibility, time management and communication."
Daniel is also a Clackamas County 4-H Ambassador, an Oregon State 4-H Ambassador, and a Youth Representative for both the Clackamas County Small Animal Advisory and the Clackamas County Livestock Association. His community involvement has strengthened his leadership skills and brought a valuable youth perspective to the 4-H program, according to his leaders.
"I believe that this program has helped me to be more outgoing in my community and it has helped me to understand what it means to be a good role model and an even better leader," says Daniel. "I have grown to be proud of the time and energy I have put into my club, my community, my country and my world."